Second Session of 7th Youth Parliament Pakistan begins today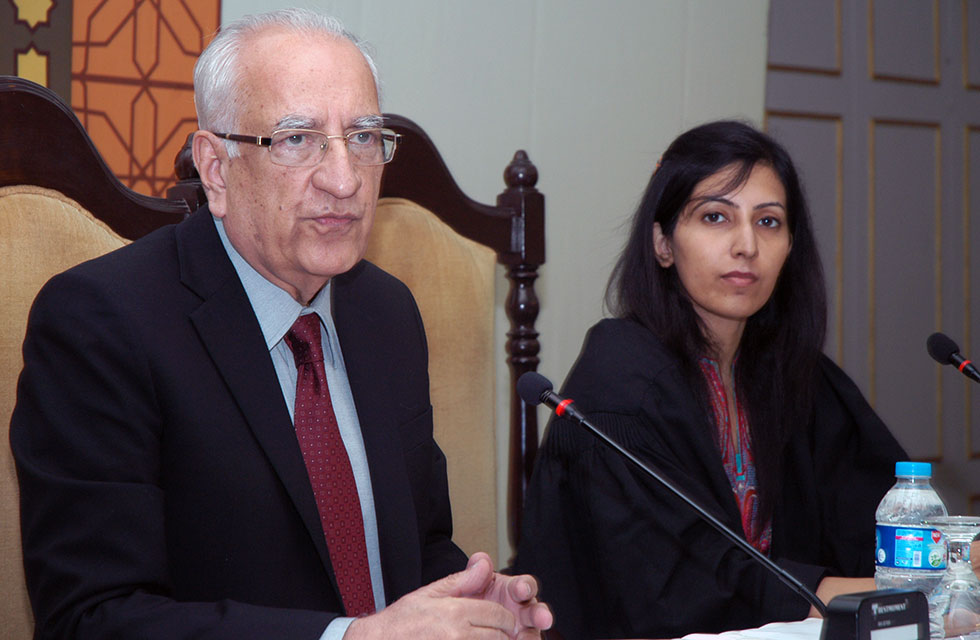 September 02, Islamabad: The second session of 7th Youth Parliament Pakistan started today in Islamabad. This particular session is scheduled for 5 days i.e. September 02-06, 2015.
The Members of the Youth Parliament Pakistan elected Dr. Uzma Gul, YP2-51-SINDH12 as the Youth Deputy Speaker while earlier in the day, in the respective meetings of the Blue and Green Parties, Mian Muhammad Salman Ayub, YP2-22-PUNJAB11 was elected by the Blue Party as Leader of the House and Mr. Muhammad Umair Adil, YP2-27-PUNJAB16 was elected by the Green Party as the Leader of the Opposition.
Following Chairpersons were elected by each of the 4 Youth Standing Committees:
| | | |
| --- | --- | --- |
| No. | Youth Standing Committee | Chairperson |
| 1 | Youth Standing Committee on National Security & Foreign Affairs | Ms. Batool Abid Memon, YP2-42-SINDH03 |
| 2 | Youth Standing Committee on Finance | Mr. Asif Ali Khuhro, YP2-41-SINDH02 |
| 3 | Youth Standing Committee on Political & Electoral System | Ms. Momina Mindeel, YP2-23-PUNJAB12 |
| 4 | Youth Standing Committee on Governance | Mr. Ahmad Mukaram Malik, YP2-13-PUNJAB02 |
Later in the evening, Youth Parliament Pakistan Members were addressed by Mr. Shahid Hamid, Senior Advocate, Supreme Court of Pakistan; Former Governor Punjab; Former Federal Minister on Module II, "An Overview of the Constitution of Pakistan".
The Youth Parliament Pakistan is an initiative conceived, planned and facilitated by PILDAT.
The 7th Youth Parliament Pakistan is supported by the Danish International Development Agency, Government of Denmark as recognition of the importance of young people's involvement in democracy and democratic practices.