Elections held at the Third Youth Parliament Pakistan Session today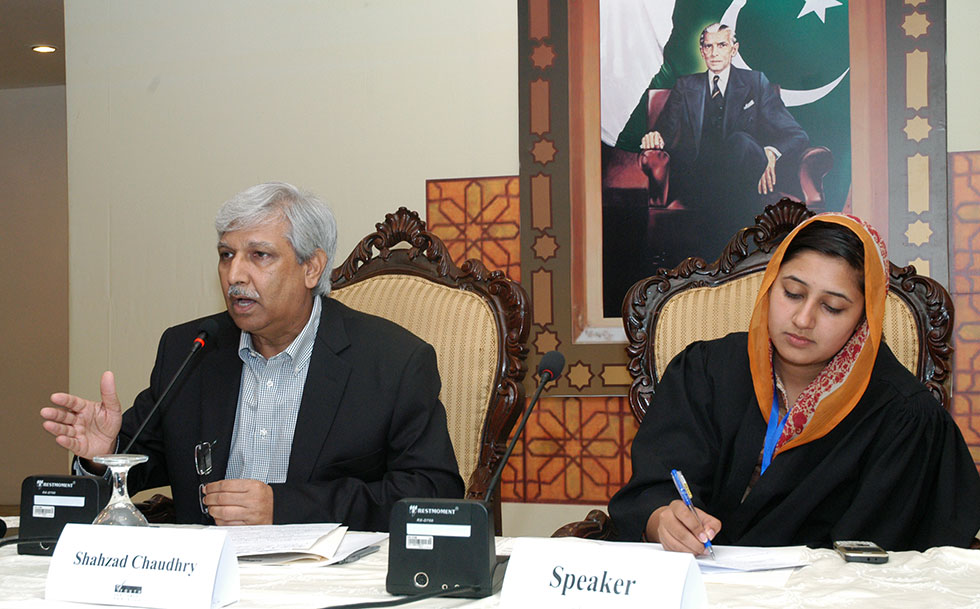 September 14, Islamabad; On the opening day of the third session of Youth Parliament Pakistan, elections were held for the office of Leader of the House, Leader of the Opposition and Youth Deputy Speaker.
Members of Youth Standing Committees elected their respective Chairs. Following are the Committee Chairs of the third session who will develop policy recommendations along with their respective Committee Members are:
| | | | |
| --- | --- | --- | --- |
| No. | Youth Standing Committee | Chairperson | Policy Paper Topic |
| 1 | Youth Standing Committee on National Security & Foreign Affairs | Ms. Zoha Khalid, (YP3-54-ICT02) | Pakistan's National Action Plan (December 2014): What is the State of its Implementation and Possible Proposals for Effective Implementation & Oversight. |
| 2 | Youth Standing Committee on Finance | Ms. Marina Marri, (YP3-45-SINDH06) | Pakistan's Extended Fund Facility (EFF) Plan with the IMF and its Short-Term and Long-Term Economic Impact on Pakistan. |
| 3 | Youth Standing Committee on Political & Electoral System | Mr. Muhammad Adnan, (YP3-27-PUNJAB16) | Is Pakistan more suited to adopt the Proportional Representation (PR) Electoral System versus the First-Past-The-Post (FPTP) Electoral System: Rationale & Proposals |
| 4 | Youth Standing Committee on Governance | Mr. Abdul Shakoor Kakar, (YP3-02BALOCHISTAN02) | What are the best International models for measuring Quality of Governance and why? |
Members were briefed about the working of Youth Parliament Pakistan and were guided on the Rules of Procedures to be followed during their 5-day engagement. The orientation session was held by Ms. Aasiya Riaz, Joint Director PILDAT.
Moreover, two trainings sessions were held today discussing 'Energy Crisis in Pakistan' and 'National Security & Civil-Military Relations'. Distinguished experts Dr. Gulfaraz Ahmed, Former Secretary Petroleum and AVM (Retd.) Shahzad Chaudhry, Senior Security and Defence Analyst delivered lectures in their respective areas.
The Youth Parliament Pakistan is an initiative conceived, planned and facilitated by PILDAT.
The 7th Youth Parliament Pakistan is supported by the Danish International Development Agency, Government of Denmark as recognition of the importance of young people's involvement in democracy and democratic practices.